The Institute of Geosciences (IG) is a teaching and research institute of the State University of Campinas (UNICAMP), whose campus is located in the city of Campinas (SP), one of the most important scientific and technological development hubs in the country, 100 km away from the city of São Paulo.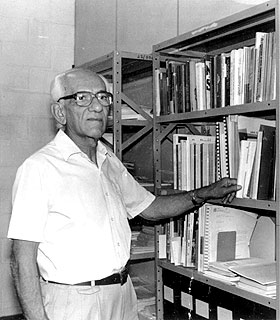 The IG was created on 21 September 1979 under the coordination of Professor Amilcar Oscar Herrera, a world-renowned geologist and researcher due to his contribution to the social-economic development of Latin-American countries.
The IG decided on a multi-disciplinary approach right from the start, combining knowledge of different disciplines and the specialty subjects of Professional Earth Sciences and a variety of training courses geared to topics such as Education in Geosciences and Science and Technology Management and Policy.
This enabled IG to create a unique framework in the country, comprising the university´s three Departments today: Geology and Natural Resources (DGRN), Geography (DGEO) and Science and Technology Policy (DPCT).
The IG is based in a building of around 10,000 m² and features a community of 800 people among graduation and post-graduation students, professors, staff and associates.
The Institute offers undergraduate courses in Geology and Geography and post-graduate courses in Geology, Geography, Science and Technology Policy and Education and History of Earth Sciences. A complex of laboratories conducts research on a wide range of areas of knowledge, with multidisciplinary interaction. Extension courses, community and cultural services and initiatives complement the academic activities conducted at IG.
Mission
To promote education, research and knowledge by training people in the areas of applied geosciences and social sciences, in order to contribute to the development of a sustainable relationship between the planet and society.
Vision
To be a multidisciplinary center reference, with emphasis in the fields of Geology, Geography, Teaching and History of Geosciences, and Policy and Management of Science, Technology and Innovation, in order to shape citizens and professionals to build a sustainable society.
Values
To maintain a plural, diverse, inclusive, interdisciplinary and healthy coexistence space, with a stimulus for reflection, community development, respect, promotion of socio-environmental development and commitment to society